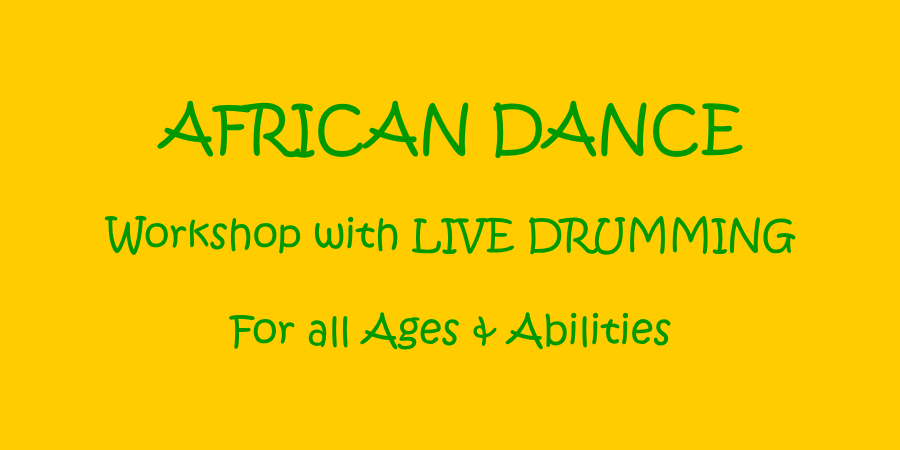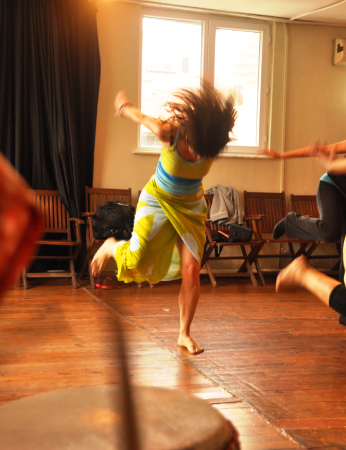 Instructor: INCI TURAN (Pictured above)
Drummers: DIA GOMIS (Pictured below) & PHOENIX TAMTAM COLLECTIVE
Whether you're a beginner or an experienced dancer, this workshop is open to all levels. With Inci Turan's many years of experience as an African dance instructor, she will guide you through traditional African dance steps, helping you unleash your inner groove and connect with the rich culture of Africa. Our passionate drummers, led by master drummer Dia Gomis, will provide an exhilarating live soundtrack, infusing the atmosphere with infectious energy.
African Dance and music are the roots of many dance and music forms such as Jazz, Funk, Tap, Salsa, Afro-Cuban, Hip-Hop, Swing, Zumba and are becoming more and more popular around the world. Dance is natural in our bodies and as a primal form of communication it is very deeply rooted in us. African Dance takes you on a wonderful journey harmonizing mind, body and spirit to the rhythmic beat of African drums. Even if you have never danced before, even if you think you have two left feet, you can develop and get in touch with your own sense of rhythm. This class is for all ages and abilities.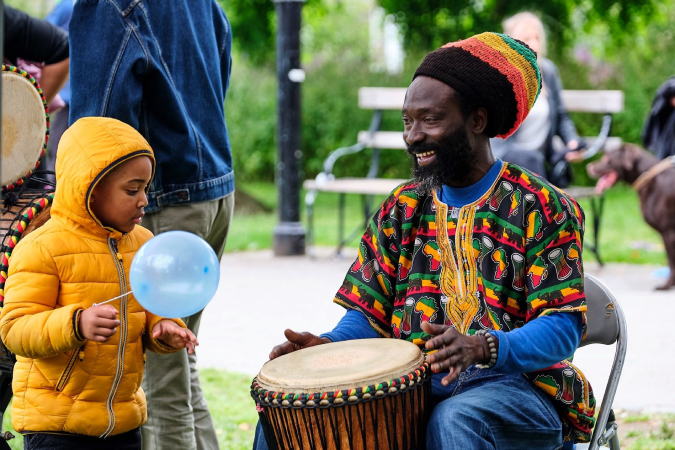 Spiritual leaders and healers were first dancers, and in many cases the dances of Africa are thousands of years old. African Dance takes you on a journey that bridges the gap between exercise, therapy and dance. If you've never danced before or think you can't, think again: this is a form of dance that encourages you to connect with the rhythm you were born with and develop your coordination in a way that none other can. African Dance offers participants the opportunity to reconnect with elemental energies. Dancing and singing together is what binds a community to express joy, sorrow and passion.
Inci Turan introduced African Dance to her country Turkey in 2005, upon returning from New York, where she discovered this mesmerising dance and music. Since then she has given over 300 African dance classes internationally, formed the 1st African dance company DANS AFRIKA and performed shows, among others with master drummer Mamady Keita. She also brought the biggest African dance company Kankouran from USA to Turkey for a broadcast live at CNN Türk. Radio France Internationale (RFI), Forbes, The New Yorker magazine and other prime news sources have chronicled her work.
Standard Rate: £60 / Generous Support: £75 / Reduced Rate: £45 / Concession Rate: £30
Please head over to

and purchase your tickets.